Nothing beats tucking into a warm and inviting restaurant for a romantic evening or a special occasion with family and friends. You know the type: earthy décor, dim lighting, and a menu of savory and hearty dishes.
Some warm and inviting restaurants have a vintage feel to them, with antique furniture and an old-fashioned counter serving comfort food and traditional beverages.
You'll recognize it when you discover it, no matter what your description is. You'll never want to leave once you've found it.
Without a lot of trial and error, finding warm and inviting eateries can be difficult. Someone else's definition of a warm and inviting restaurant might not be the same as yours.
So, how can you find warm and inviting eateries in your own backyard that are tailor-made for you? What are the options for locating eateries that are equally warm and inviting?
To help you get a sense of what's out there waiting to be discovered, here's a list of the best warm and cozy restaurants in each state. You just might find a few reasons to plan your next adventure. 
The 50 Best Warm and Cozy Restaurants in the U.S.
1. Alabama: Acre
Warm and inviting restaurants housed in a light-filled farmhouse with stone and wood elements are truly unique. In a gleaming historic setting, this one serves sophisticated renditions of Southern favorites.
Gourmet charcuterie and cheese boards, farm-raised meats, fresh seafood, and seasonal fruits, vegetables, and herbs grown in onsite orchards and gardens are among the restaurant's specialties.
The dining room is large but cozy, with a beautiful fireplace for winter evenings and a large patio for dining outside in the summer. This is a winner when it comes to pleasant and friendly restaurants.
Acre | 210 E Glenn Ave., Auburn, AL 36830 | $$$$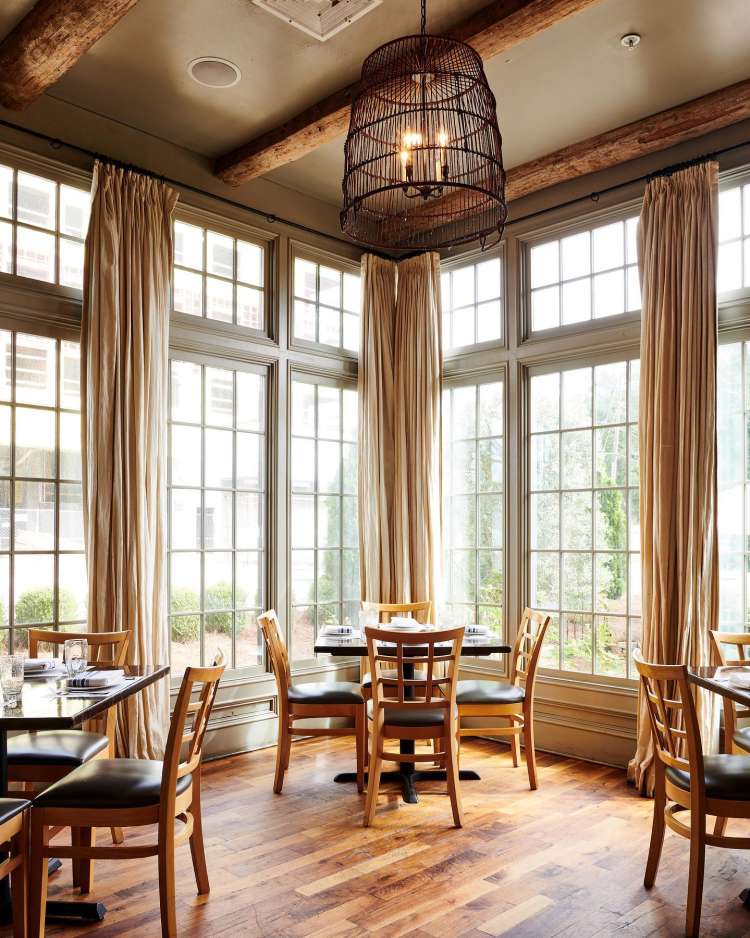 2. Alaska: Snow City Café
This northern locale provides a sweet nook that fills the notion of warm and cozy restaurants with great cheer. Serving up satisfying dishes like gourmet grilled cheese with made-from-scratch tomato soup and salmon BLTs, the menu is cozy, too.
The space may be light-filled, but the cuddle-up quotient for a romantic breakfast or a lunch spent canoodling with your loved one is off the charts.
Snow City Café | 1034 W. 4th Ave., Anchorage, AK 99501 | $$
3. Arizona: Match Market & Bar
After a fantastic lunch or hearty dinner, you can't match warm and friendly restaurants with a market where you can take home some fresh, local creations.
For noon snuggles, there's a full brunch menu, and for late-night hangouts, there's a full-service bar. There's something for everyone's taste with dishes including poached curry chicken salad sandwiches, skillet seared Chula Cajun fish and gourmet pizzas.
Match Market & Bar | 1100 N Central Ave., Phoenix, AZ 85003 | $$$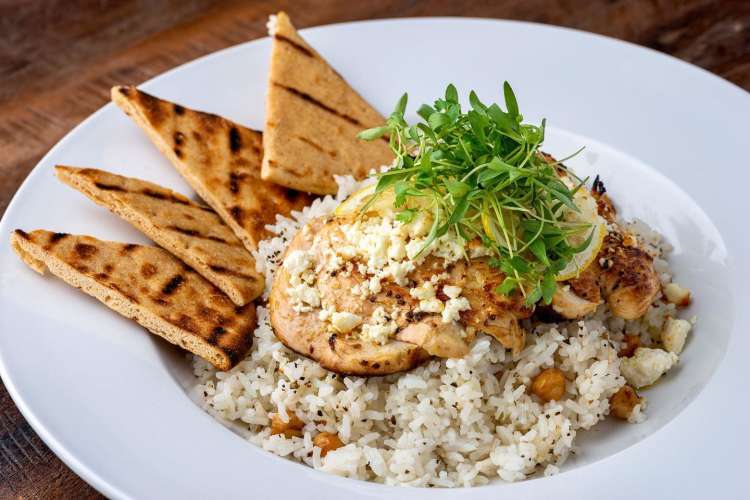 4. Arkansas: The Pantry Restaurant West
Unique among warm and cozy restaurants, you'll find Czech and German classics offered as part of the expansive menu, which includes flatbread pizzas, house-made sausages, and charcuterie boards that make the most of savory European flavors.
Their rustic-chic decor and inviting bar with warming winter cocktails make this a comfortable eatery not to be missed.
The Pantry Restaurant West | 11401 N. Rodney Parham Rd., Little Rock, AR 72212 | $$$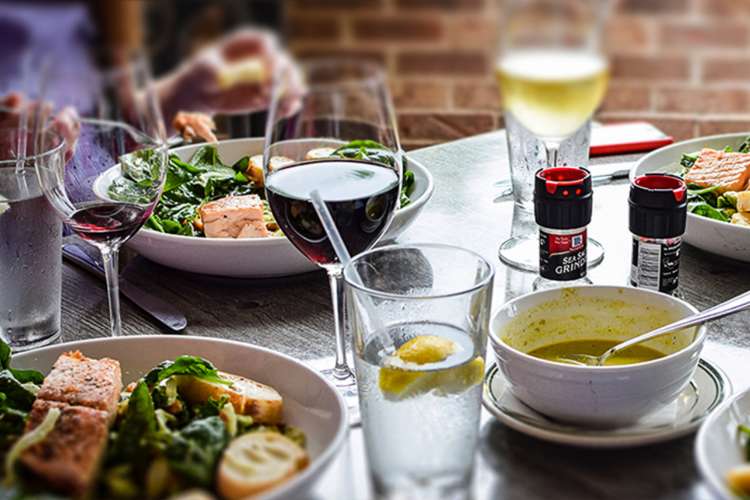 5. California: A.O.C.
With its magnificent brick fireplace and candle-lit indoor garden setting, this gorgeous space stands out among warm and friendly restaurants.
From appetizers to sweets, there's something for everyone, including savory brunch options like roast turkey focaccia sandwiches and Moroccan chicken salad.
There are also private dining choices, which are ideal for warm and cozy times with your entire group.
A.O.C. | 8700 West 3rd St., Los Angeles, CA 90048 | $$$$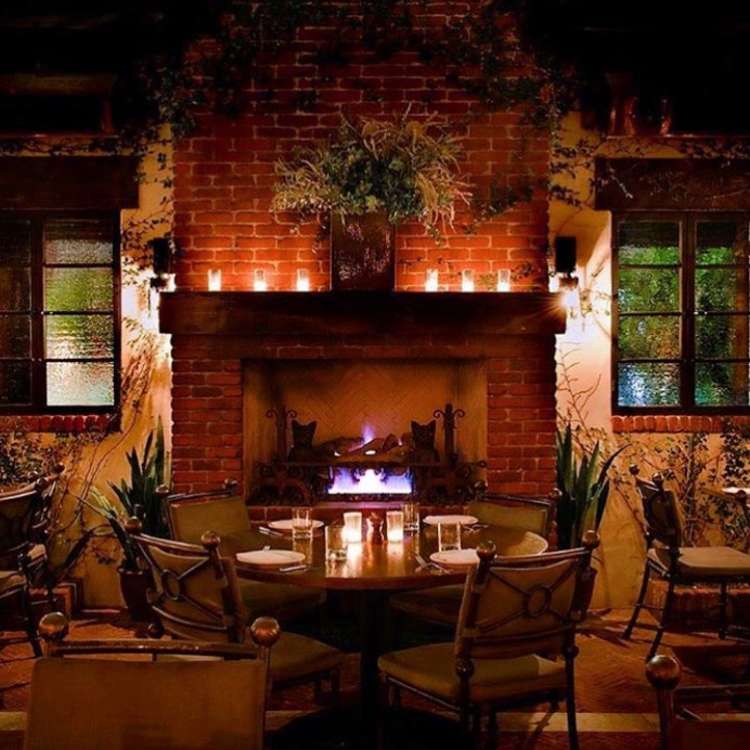 6. Colorado: Red Gravy
A warm and cozy restaurant with a funky vibe that offers fresh and modern St. Louis-style Italian fare is a must.
You'll find warm wood interiors and a stellar bar that adds to the corner joint feel, with small tables perfect for a tete-a-tete dinner date or celebrating special occasions with special people.
The top-notch menu selections include toasted ravioli, wild mushroom polenta and a long list of delicious pasta dishes to choose from.
Red Gravy | 23 S Tejon St., Colorado Springs, CO 80903 | $$$
7. Connecticut: Artisan Southport
There are warm and cozy restaurants that feel more like an estate with secret corners and hidden niches to tuck away in as you enjoy your meal, and this is a beautiful example.
Menu selections include fresh seafood, chicken and steak entrées and an enticing dessert menu that includes a fluffy caramel cheesecake. Enjoy artisan cocktails at the tavern for perfectly romantic moments you won't find anywhere else.
Artisan Southport | 275 Old Post Rd., Southport, CT 06890 | $$$$
8. Delaware: Jessop's Tavern
The romance of another time comes to life in this historic colonial tavern that doubles as a warm and cozy restaurant. Subdued lighting, authentic brick-and-mortar construction and period garb worn by the staff recreate the spirit of the ages.
The menu is brimming with satisfying Colonial fare, including roasted meats, hefty sandwiches and decadent desserts. Enjoy a broad selection of international beers to make your cozy restaurant experience complete.
Jessop's Tavern | 114 Delaware St., New Castle, DE 19720 | $$$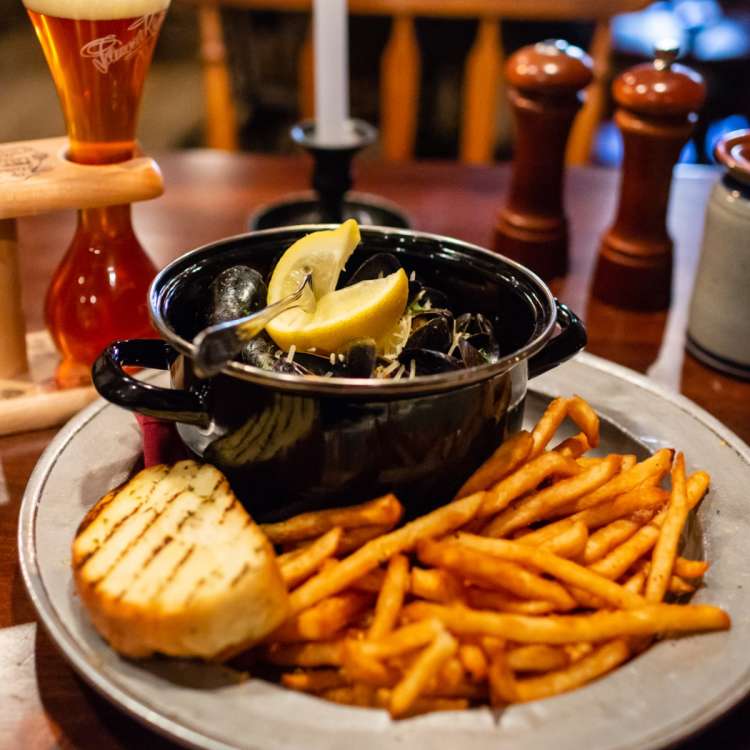 9. Florida: Pinch Kitchen
The hip Upper East Side of Miami presents an eclectic warm and cozy restaurant opportunity with a distinctly Floridian feel in this award-winning eatery with a cheery sensibility.
Their diverse menu offers appetizers through desserts and includes fresh charcuterie, Italian dishes, and Cuban sandwiches for a truly unique dining experience.
Pinch Kitchen | Miami Upper Eastside 8601 Biscayne Blvd., Miami, FL 33138 | $$
10. Georgia: Buttermilk Kitchen
Enjoy the relaxed atmosphere of this warm and inviting restaurant, which serves farm-to-table freshness in a welcoming Southern setting for breakfast, brunch, and lunch.
The cuisine is thoughtfully prepared, with gluten-free and vegan options available, as well as a drink menu that includes candy bar-flavored coffees for a sweet touch.
You may bring a little bit of the warm rural romance home with you thanks to their pantry-style lobby, which offers make-at-home versions of some of their famous dishes.
Buttermilk Kitchen | 4225 Roswell Rd., NE, Atlanta, GA 30342 | $$$